A Bridge To A New Future
By 
Nicole Dolan
   Staff Writer, Kansas City Business Journal
Amanda Malone was in high school English class when she learned about KC Scholars. It was one of the first times she felt the future she dreamed of was attainable.
KC Scholars helps students from underrepresented communities, providing professional mentorship and financial assistance to bridge gaps that might make visions of the future unattainable.
Malone is one of 5,000 participants in KC Scholars, including students now in college and those still in high school. She's also part of the 77% of participants who are first-generation college students.
KC Scholars was launched to take over the mission of Kauffman Scholars. A new program, the University of Missouri-Kansas City's Professional Mobility Escalators, soon will begin taking applications for student assistance that will extend through professional school.
Although the primary objective of the programs is to raise the career trajectories for area youths, they also align with goals to lift the prospects of whole segments of the community while building the skilled and diverse talent needed to boost the local economy.
Before joining KC Scholars, Malone was a manager for Taco Bell. She said she would be in the same position today without the help provided by the program. Instead, she's entering her senior year at UMKC.
"The scholarship, to put it frankly, has changed my entire life — a 180," Malone said. "I'm continuing to find out what this new life holds for me every single day."
A concept evolves
The idea of providing larger-scale help for inner-city students dates back more than three decades. Entrepreneur and philanthropist Ewing Kauffman made an offer to eighth-graders at Kansas City's Westport High School: If they graduated, he would pay their way through college or vocational school — tuition, books, even room and board. Project Choice continued and expanded to a handful of other area urban schools.
The Ewing Marion Kauffman Foundation launched Kauffman Scholars in 2003 to carry on the mission, offering assistance with studies as well as financial aid. That program accepted its final group of seventh-grade students 10 years ago. With their graduation from college, the program will end after the coming school year.
KC Scholars formed five years ago to have the community take over the work. CEO Beth Tankersley-Bankhead said the program aims to reach 15,000 students by 2026.
KC Scholars offers traditional scholarships to 11th-graders and adult learners to attend one of 17 area colleges or universities. Beginning this year, it also offered a program to match college savings by students and families. It recruits students in Cass, Clay, Jackson, and Platte counties in Missouri and Wyandotte and Johnson counties in Kansas.
Of the scholars, 81% are students of color. For those on the traditional college path, the share of Black and Hispanic awardees is nearly double the percentage of those students at Kansas City-area high schools.
In the adult learners group, the share of Black awardees is five times the Black population in the six-county region.
Chinecherem Ihenacho received a spot in the College Match and Incentive program in 2019. Going into her senior year of high school, she has realized the importance of taking the initiative to advocate for her future.
"I think KC Scholars does diversify the workforce because they do give people of color the opportunity of going to college," Ihenacho said. "Once you're entered in the program, they ask you how you're going to contribute to Missouri and Kansas in general. It makes kids think."
She's still unsure which college to commit to, but one thing is decided: She eventually wants to give back to her community.
Breaking barriers on campus
UMKC announced the next evolution of support for area students in March.
The Professional Mobility Escalators program aims to support 1,000 to 1,500 students in the health care, education, engineering, business, and law and justice departments. Jennifer Lundgren, UMKC provost and executive vice chancellor, said the program will have 200 first-time college or transfer students in the first year, then build that in the next three to four years.
Still in the developmental stage, the program will curate personalized support and services to propel students from educational aspirations to good-paying careers. Another goal, Lundgren said, is to change the campus culture by helping faculty become more effective mentors.
Applications are set to open in the fall for students in the 2022-23 school year. The scholarships the program will provide aren't finalized, Lundgren said, but technology and test-preparation grants are possible options.
Along with helping students in school, the program will connect them to local employers through volunteer work or internships.
"(Kansas City) won't be successful unless we have students stay in our community and contribute to the community," Lundgren said. "At the same time, we know that we will maximize that as we have (more) community support through internships and people who are willing to volunteer to be mentors."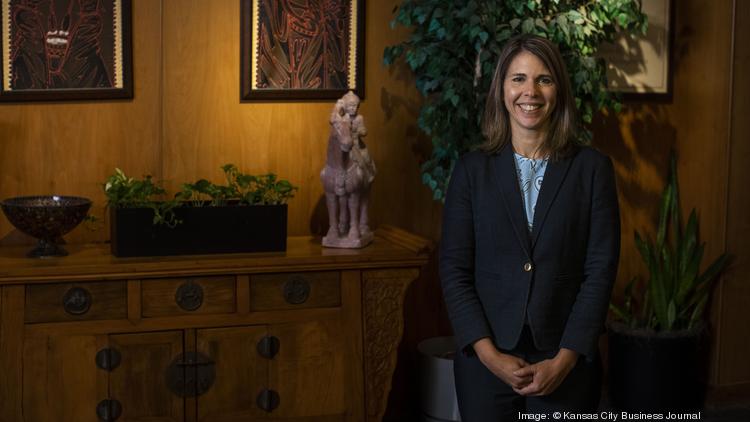 Changing mindsets
One aim of Kauffman Scholars has been to change the mindset of students from thinking about what they lack to what they have to offer, said Mako Miller. The career services manager for Kauffman Scholars recently was named as director of UMKC's Professional Mobility Escalators.
"I think all their lives, especially growing up being Black and brown, there's this deficit identity that kind of circles around them that tells them: Because you come from a low-income family or because you are Black or because you are Latinx, these are your outcomes based on that," Miller said.
It was common for Kauffman Scholar college graduates to prioritize jobs with higher pay over pursuing positions in an inclusive workplace, she said.
"They kind of have tunnel vision," Miller said. "I feel like sometimes they're limiting themselves, and we help them be more well-informed and make better decisions for them personally, professionally and financially."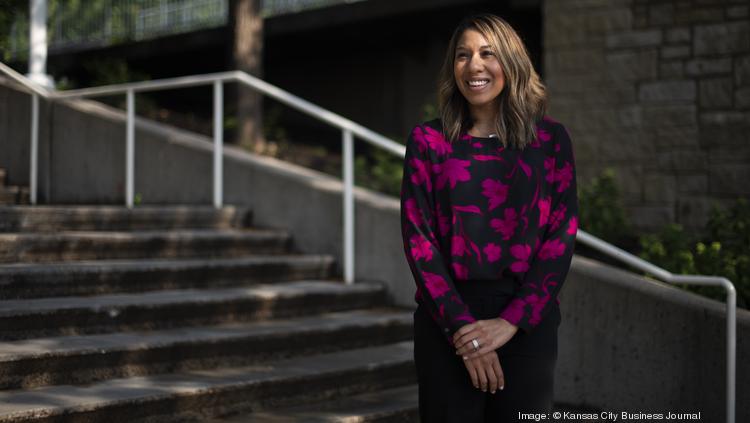 Employers must learn to gain the trust of young professionals by proving their workplaces are as inclusive as they advertise them to be, she said.
"I don't feel comfortable giving you access to my students without knowing the type of environment that I could be potentially sending them into," Miller said. "All of these different entities (need to) come together to build up support around young professionals of color so that they do want to stay here and want to plant roots, remaining in Kansas City and knowing this is a great place to live and work."